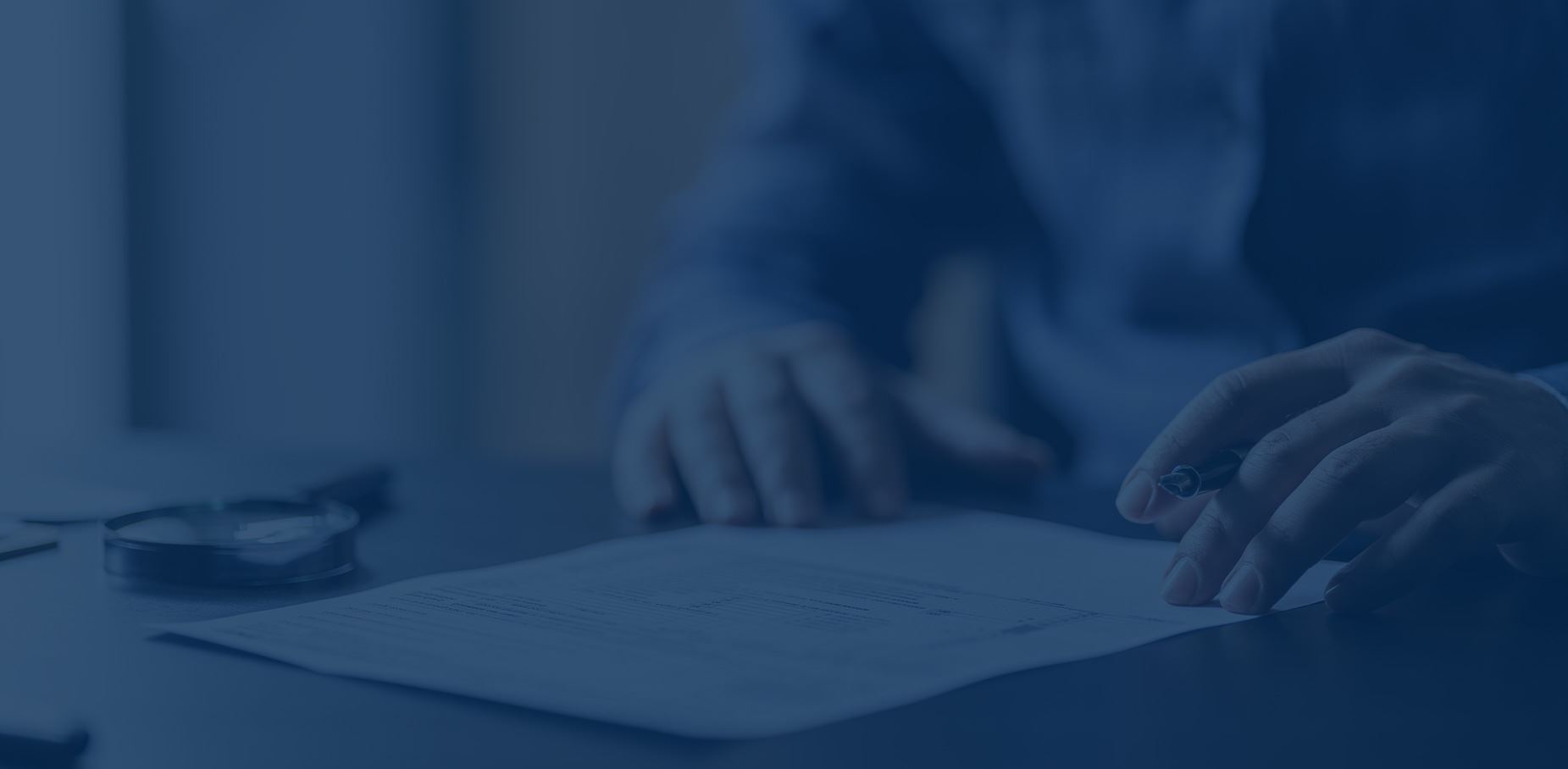 St. Joseph Chapter 13 Bankruptcy Lawyer
Dedicated and Experienced Legal Guidance to Help You Out of Debt in Buchanan County
If you are wondering about your best debt relief options, consider speaking to an experienced attorney about bankruptcy. Chapter 13 bankruptcy allows debtors to build a repayment plan so as to reorganize your debts and repay your creditors at a slower, more lenient rate. Knipp Law practices exclusively in bankruptcy law and can provide the informed guidance you need to understand your debt relief options and whether Chapter 13 is the right procedure for you. The firm is also passionate about helping clients maintain strong financial health years after bankruptcy, so they can provide post-bankruptcy planning services as well as filing support.
---
Schedule a free consultation with Knipp Law online to discuss your Chapter 13 options with our Missouri bankruptcy attorneys. Assisting debtors throughout Buchanan County.
---
Chapter 13 Eligibility
Chapter 13 bankruptcy is for debtors who have an adequate amount of disposable income to commit to a repayment plan. More specifically, you must meet the following requirements in order to qualify for Chapter 13:
You must not be a business; only individuals qualify for Chapter 13.
You have a steady, regular income flow that allows you to meet your monthly household needs and pay into a proposed repayment plan.
Your secured debt does not exceed $1,257,850, and your unsecured debt does not exceed $419,275.
The Chapter 13 Repayment Plan
To commence Chapter 13, you will file a petition with the bankruptcy court as you would for any other case. The main component of Chapter 13, though, is the 3-5-year repayment plan you will propose to your creditors and the court. The plan should address your approach to each of your debts, and your creditors and the court-appointed bankruptcy trustee will have the right to object to your plan until you make satisfactory changes.
Chapter 13 vs Chapter 7
Note that Chapter 13 allows more leeway to retain your assets on the assumption that your repayment plan will cover them. While Chapter 7 bankruptcy involves the liquidation, or sale, of nonexempt assets to pay back your creditors, Chapter 13 will not sell any of your property. Instead, you can keep your assets as long as you can pay for the value of them in your repayment plan. Typically, the amount you will repay creditors in your plan will be less than the original amount.
Once you have drafted a satisfactory plan, you will proceed to a confirmation hearing with the bankruptcy court, which will confirm your chapter 13 repayment plan if it meets the following criteria:
Your plan complies with bankruptcy law.
Your plan is feasible (that is, you demonstrate enough income to pay your creditors as planned).
You proposed the plan in good faith.
After you complete your 3-5-year plan, your remaining debts will be discharged, except for some nondischargeable debts like student loans.
Debts To Repay in Your Chapter 13 Plan
There are several categories of debts you can expect to repay in Chapter 13. For one, you will have to repay any priority debts like child support, alimony arrearages, and tax obligations. You will also need to repay secured and unsecured debts, such as your car loan, mortgage, credit card debt, and medical bills. If you seek to retain all your property, you should also pay the value of any nonexempt property.
As mentioned earlier, it is often the case that you will not have to fully repay all your debts; your repayment plan will reorganize your debt in a way that allows you to pay over time, which means you might end up paying less than the original amount.
For legal assistance on your Chapter 13 bankruptcy filing, reach out to Knipp Law today. The firm provides complete bankruptcy services from filing the initial petition to building strong post-bankruptcy practices. Attorney Ryan Knipp can help you reorganize your debts and assets and create a favorable repayment plan that meets your needs. Contact us today for Chapter 13 bankruptcy lawyer near you.
How to Pay Off Your Chapter 13 Case Early in Missouri
Your Chapter 13 plan must reflect your best effort to pay off your debts. It should be designed so that you can pay what you can. As a result, the court will only allow you to complete your Chapter 13 bankruptcy early if either you pay all of your claims, including unsecured debts, in full, or you prove financial hardship. Otherwise, you must pay your unsecured creditors for at least 36 or 60 months.
Allowed claims will be paid in full
In general, as soon as you pay all your allowed claims, including unsecured claims (basically, you pay everything that you owe), the court will discharge you even if you haven't made the minimum number of payments. During your plan term, you may be able to do this if your disposable income allows you to do so, or you may receive a windfall which will pay 100% of your allowed claims. A windfall can come from a bonus, lottery win, insurance claim, a gift, a loan, or almost anything else.
Discharged due to hardship
The court may discharge your case early if you've suffered a financial hardship. In order to qualify, you must show the court:
At least as much as your creditors would receive in a Chapter 7 case has been received.

You weren't in control of the change in circumstances, like being laid off or having a medical issue.

It is unlikely that your financial situation will improve.

Your budget isn't flexible enough to allow you to modify your plan.
---
Let our Chapter 13 bankruptcy attorneys nip your debt in the bud. Contact Knipp Law for a free consultation to get started on your Chapter 13 case today.
---

"We hired Ryan for a Chapter 13. Ryan went out of his way to help us with every situation that came up and kept in touch with us as you would expect him to. He was not just our attorney but a friend by the time this was over. We found out that during this t"

- Patti J

"Ryan did an excellent job explaining the process and the outcome was favorable. I will be recommending him to anyone in need."

- Paul A

"When having to go to court, he was with me every step of the way. Ryan is professional, knowledgeable, and compassionate. I highly recommend Ryan!!"

- Lois
Meet Our Team
Your Full Service Bankruptcy Support